Charity - KiwiHarvest
Posted by Ivy Lee on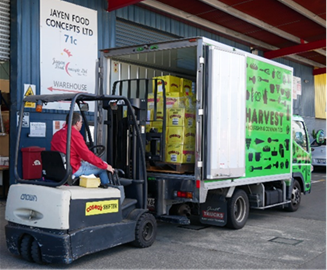 Here at Jayen we have long been supporters of New Zealand charities.  So, earlier this month when we were faced with having Cosmo's product in stock that was at or past its use-by-date, but still very much edible, giving it to a charity who could use the product was important to us. 
Our charity of choice at a time like this is KiwiHarvest – Feed More, Waste Less, Kai Atu. 
 Operational in the Auckland, Dunedin and Queenstown areas, KiwiHarvest's mission is to, "collect good food before it goes to waste and get it to those in need."  With more than 103,000 tonnes of food waste being generated in NZ per year, it is estimated 60% of food going into landfill is still edible.  So, if you are in these areas and have food left over at the end of the day that you are not able to sell, please consider giving it to KiwiHarvest. 
You can find them at www.kiwiharvest.org.nz.
---
Share this post