Planning Ahead For The Emergency
Posted by Susan Prujean on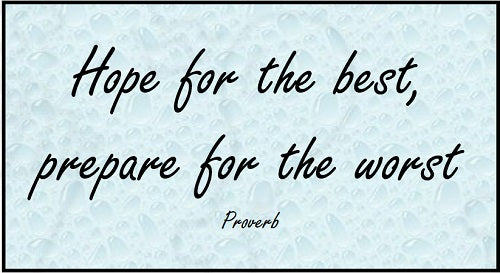 When it was announced on 17 August the whole of New Zealand would be going into an Alert Level 4 lockdown, it took a lot of people by surprise. It also appeared that some businesses were unprepared for yet another lockdown.
This got us thinking… how prepared are we in the event of an emergency, and what can we do to be prepared?
According to www.business.govt.nz, these are the emergencies we may need to plan for:
Natural hazards: Earthquakes, flood, tsunami, volcanic eruption or ash, landslide, tornado or high winds, extreme weather (e.g. drought, major storm), fire
Health emergencies: Workplace incidents, hazardous substance event (e.g. chemical spill), medical emergency, public health event (e.g. pandemics), violent people, animal attacks, epidemics
Utility failures: Electricity outages, IT outages, water supply issues.
Although no one is expected to plan for all these, we should have a good idea of the risks our business faces in the region it is located. As this latest lockdown has shown us, it is especially important to prepare for sudden events that may occur with little to no warning or time to prepare, as it can:
Save lives and prevent harm
Help businesses to continue trading through hardship
Give staff and owners confidence
Protect equipment and premises
Quickly get businesses running again
Consider this… are you prepared if there was a fire in the back room of your store today?
The best way to be prepared for such an emergency is to develop a business contingency plan (BCP). A BCP helps you to consider:
Your particular risks if something goes wrong (your staff can help you with this)
How you might get back to business-as-usual as quickly and smoothly as possible
What the options are if you cannot get back to business-as-usual
To help you, each regional council has detailed information available online, including a business continuity plan template you can download and fill out. For example, here's the information from the Auckland Council:
https://www.aucklandemergencymanagement.org.nz/work-ready
So, think of a BCP as your Plan B, because the best thing you can do for your business and staff is to be prepared.
Source: www.business.govt.nz
---
Share this post