Simple Rules To Reduce The Risk Of Cross Contamination
Posted by Ivy Lee on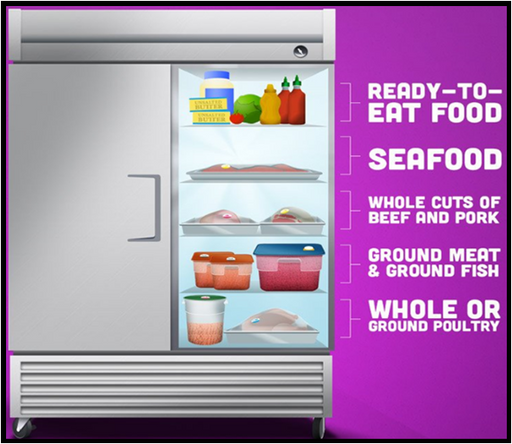 By following just a few simple steps, you can REDUCE the risk of cross contamination, keep your food fresher for longer (less product thrown out), keep your food safe for your customers to eat, and INCREASE money in your bank account.
Remember to always:
Keep your chiller/fridge clean
Check the product in chiller/fridge daily – throw out old/wilted/expired product
Stack it correctly (as per the picture)
Rotate stock
Tray-wrap product or store it in sealable containers – change the containers daily
Label all products – show the day opened and the expiry date
Clean any spills immediately
REMEMBER – a clean kitchen and shop, fresh tasty food, and a smile, will keep your customers coming back for more. More customers equal more profit – something we all want!!!
---
Share this post