Electrical Appliances Test & Tag Frequency Explained
Posted by Ivy Lee on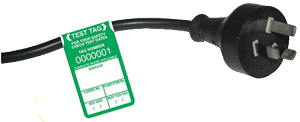 Are you aware of the Test and Tag Frequency requirement?  Otherwise known as intervals, this refers to how long is needed before an electrical appliance must be tested and tagged.
Covered under the NZS 3760 Standard, it makes recommendations for electrical testing and tagging frequencies via 'Table 4' and should be seen at the very least as a minimum requirement.
Here are the main intervals in NZ you should be aware of:
| | |
| --- | --- |
| INTERVALS | ENVIRONMENT |
| 3 months | Construction, building and demolition |
| 6 months | Factories, production and warehouse |
| 12 months | Where equipment/cord is prone to flexing (or open to abuse) i.e. schools, offices, office kitchen |
| 5 yearly | Where equipment/cord is not prone to flexing (or open to abuse) i.e. server rooms |
NB: For hire equipment, the electrical equipment needs to be inspected prior to being hired, as well as being tested and tagged every three months.
---
Share this post