Crispy Oven Baked Chicken Tenders
Posted by Ivy Lee on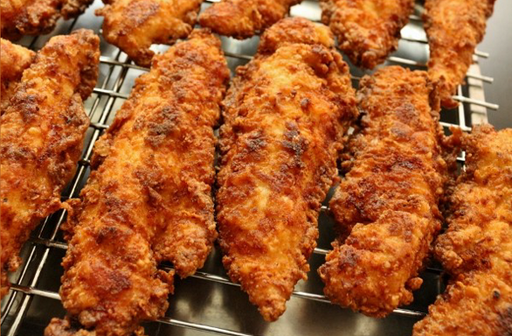 Here's a delicious recipe for your chicken tenders, especially when paired with the honey mustard dipping sauce.
Ingredients:
Batter:
1 egg
1 Tbsp mayonnaise
1 ½ Tbsp Dijon mustard (or other mustard)
2 Tbsp flour
½ tsp salt/black pepper
Honey Mustard Dipping Sauce:
1/3 cup mayonnaise
2 Tbsp Dijon mustard (or other mustard)
2 Tbsp honey
2 tsp lemon juice
Salt and pepper to taste

Method:
1. Preheat oven to 200°C.
2. Place the batter ingredients in a bowl and whisk with a fork until combined. Add the chicken tenders into the batter and toss to coat.
3. Pick up the chicken tenders with tongs and place in a coating bowl. Sprinkle the surface with the Cosmo's Chicken Coating, then press down to adhere.
4. Transfer onto a baking tray and repeat with the remaining chicken tenders.
5. Spray the chicken tenders lightly with oil and bake for 15 minutes.
6. Combine the dipping sauce ingredients in a bowl and set aside.
7. Remove from the oven and serve immediately.
Enjoy!
---
Share this post